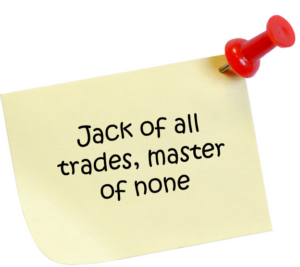 This has happened more than once…
I'm talking to a client about their upcoming recording session, they describe details about the music, arrangement, players, production values, etc., and everything is all set!  That is, until they add "…and then for the video I want…" and I have to stop and explain that this is an audio studio, not video, and that dedicated professionals should be used for each type of production. To put it in fast food terms, Colonel Sanders shouldn't be flipping your burger and Ronald McDonald shouldn't be pressure-frying your chicken.
So this makes me think; perhaps it would be a good idea to clarify what Commodore does and does not offer. Here's a quick list:
WHAT WE DO:
Excellent studio recording, creative mixing, mastering
World-class audio transfers and restoration
Professional audio-for-video
Prep audio for streaming
Recommend great session musicians
Act as liaison between you and your chosen CD manufacturer
Help with licensing songs
Help with manufacturing/replication decisions
WHAT WE DON'T DO:
Make videos
Have a library of Karaoke tracks for you to use
Give music lessons
Teach you how to use your own equipment
Write your song for you
Keep and maintain your old files from years or decades ago. (Please save your own stuff!)
Contact talent agencies, producers and record labels on your behalf
Figure out issues with your online music accounts
We also won't help you violate U.S. copyright laws. Here are the two most common misconceptions:
(1.) "If I'm not selling it, I don't have to obtain a license or pay." This is not true. Even if you are giving copies away, you are required to pay the copyright owner for the use of their song.
(2.) "This is religious music, so it should be free for me to use." This is faulty logic. Composers do not lose the rights to their songs based on the content of the lyrics.
So there you have it. I wish we could offer some of the things on the "don't" list, but we've got to stay focused on what we do best, so we can keep being the best at what we do!